Avada WordPress Theme: The Most Professional & Best-Selling Theme Ever ---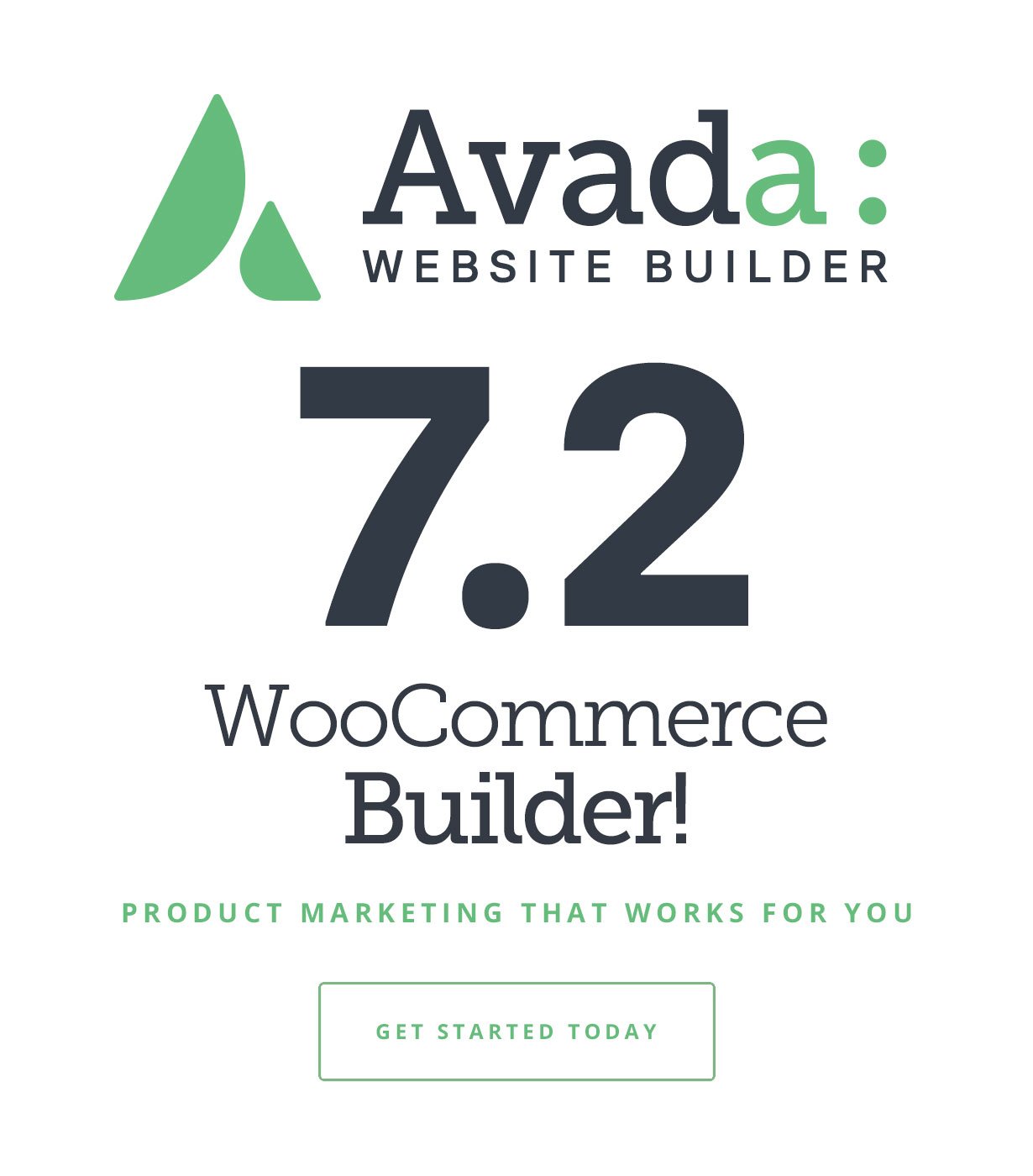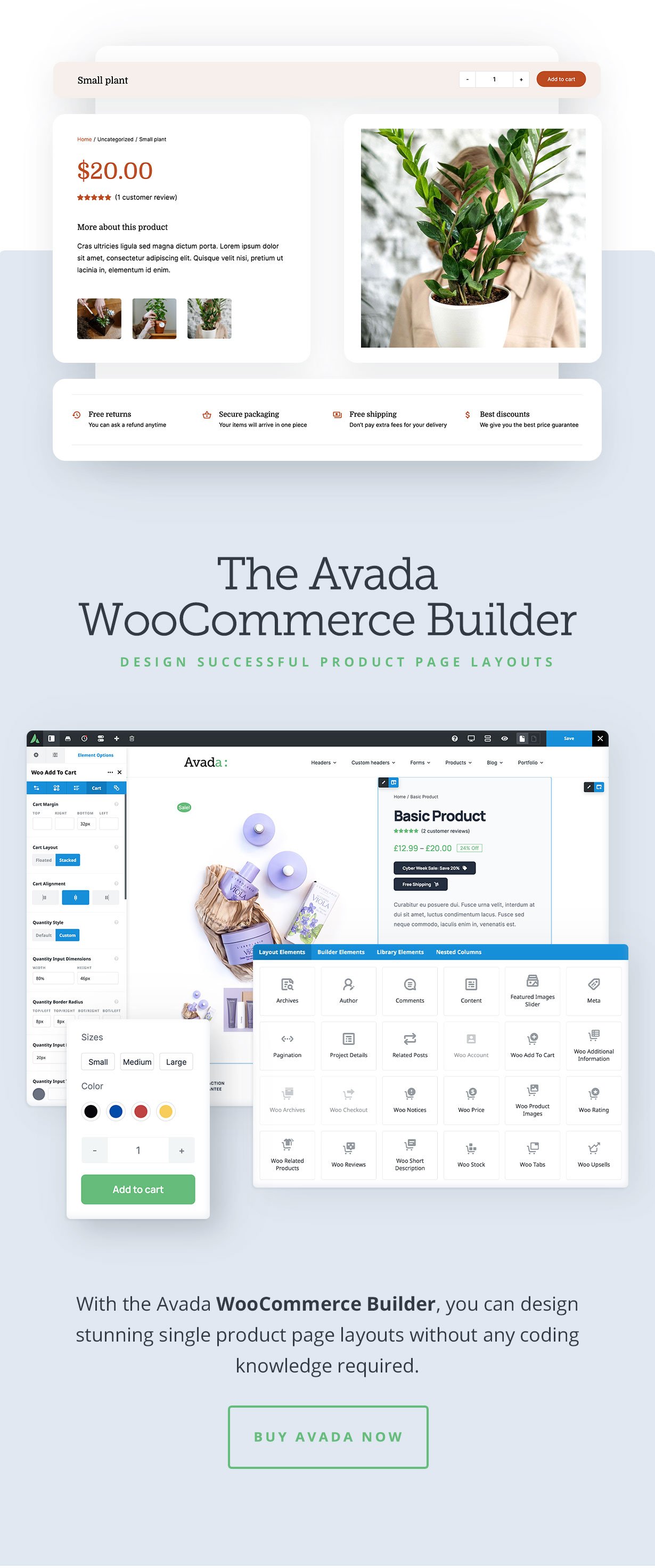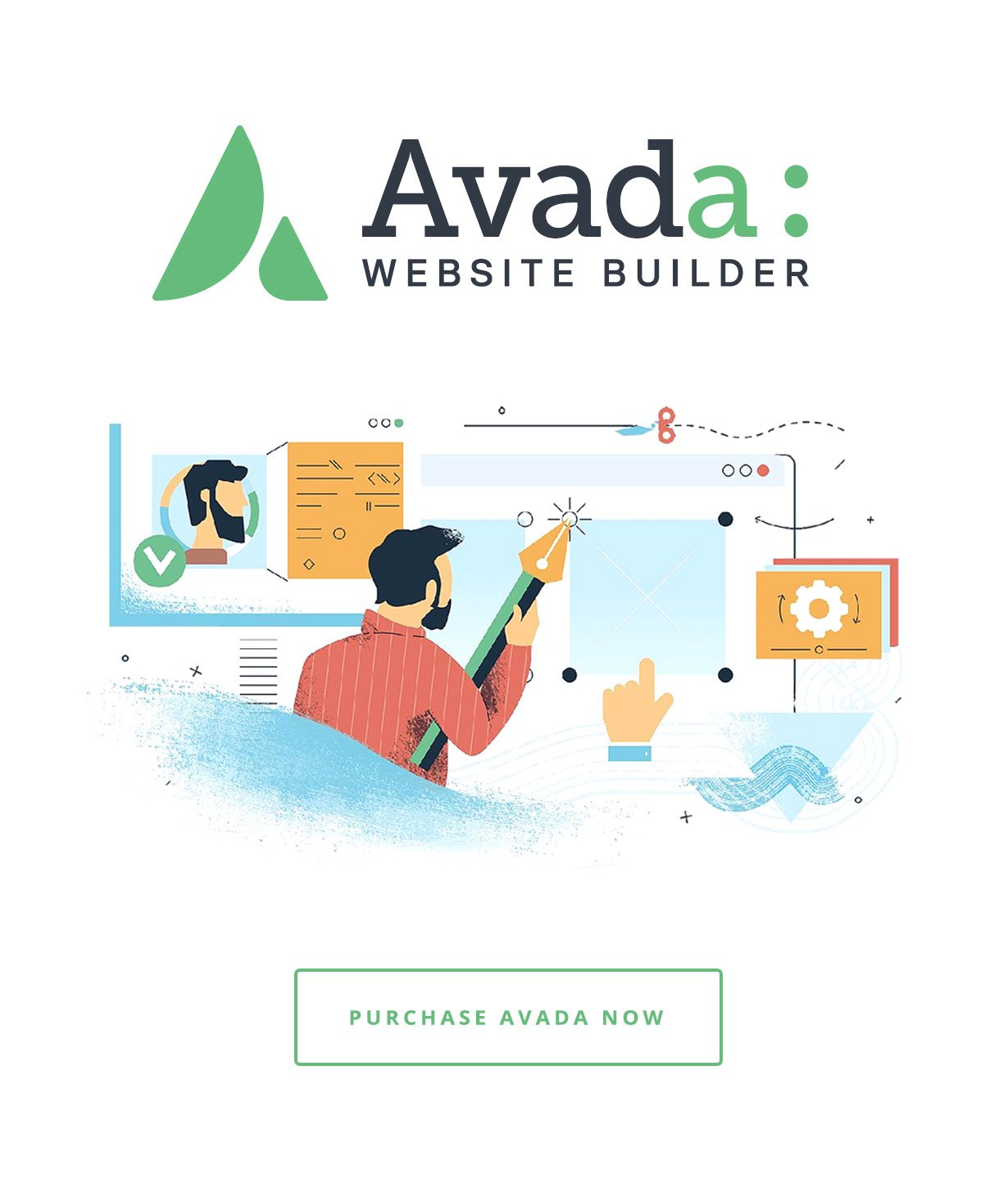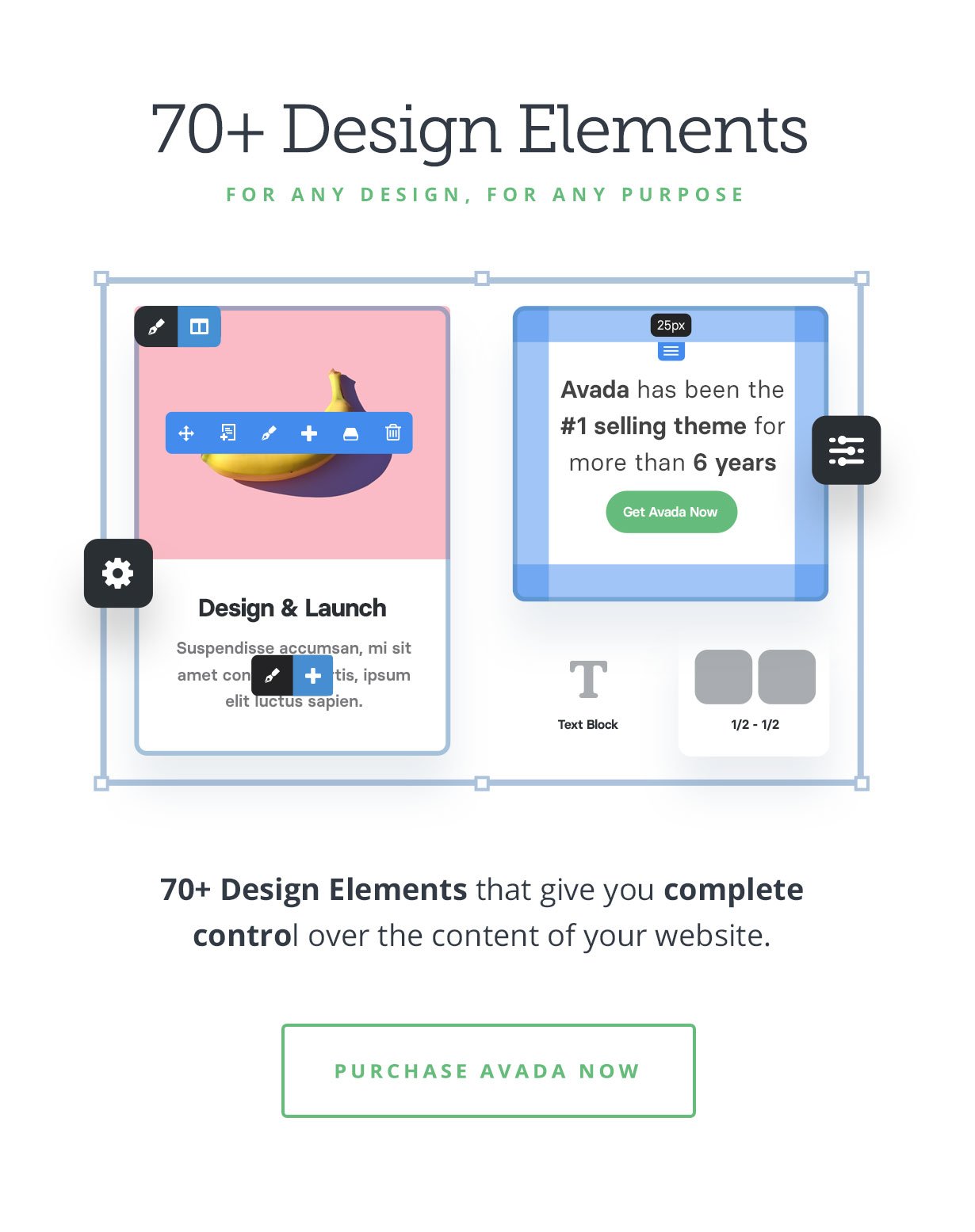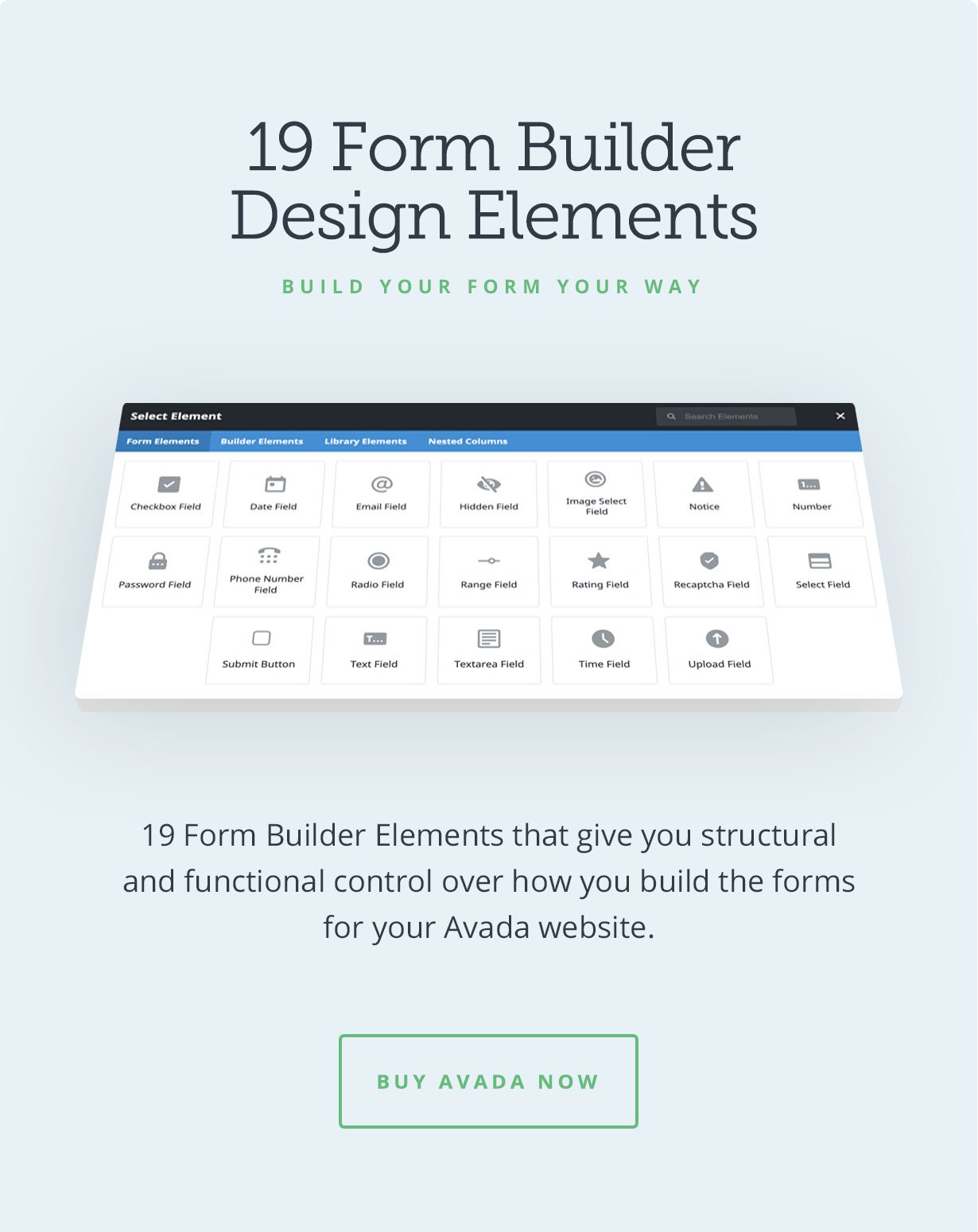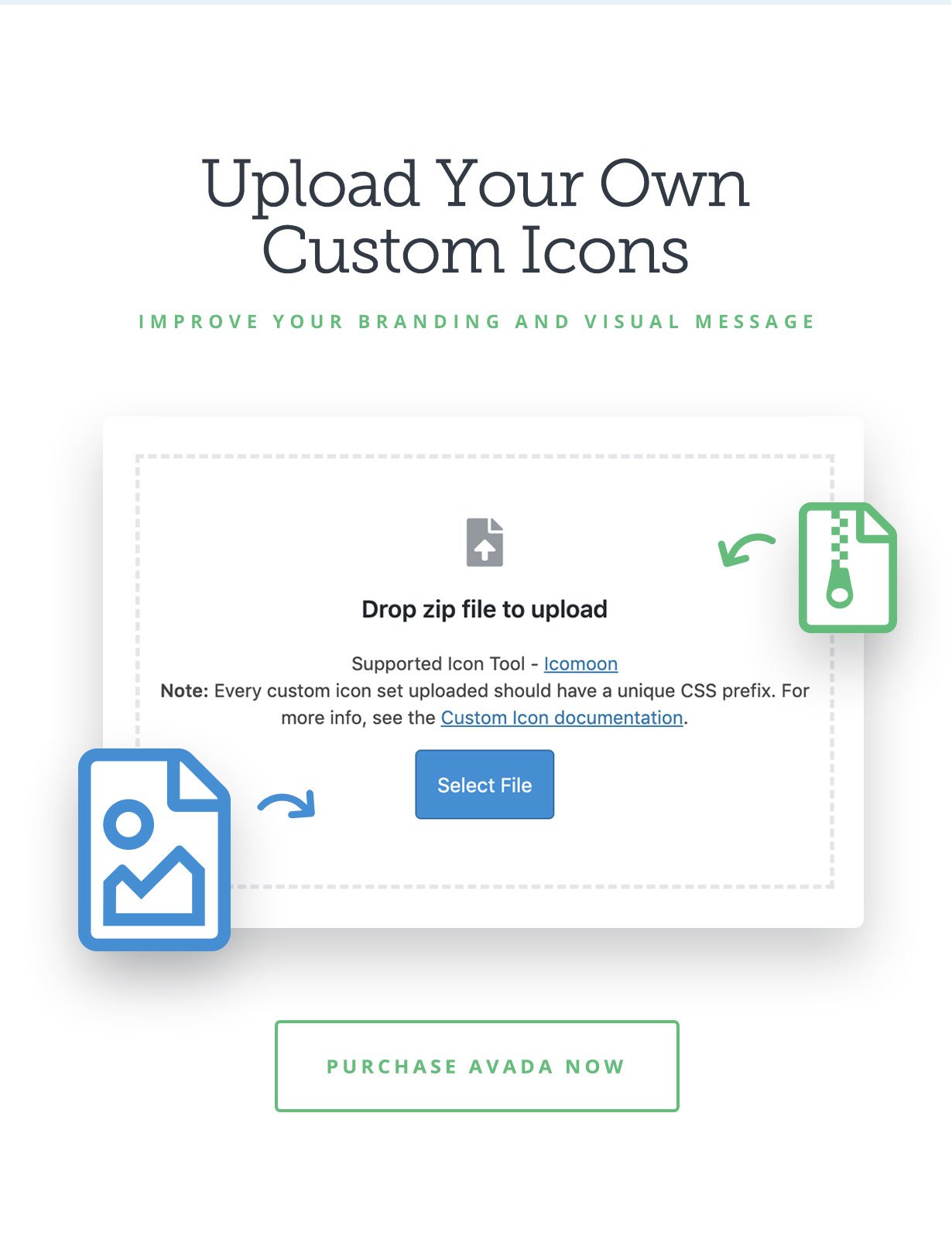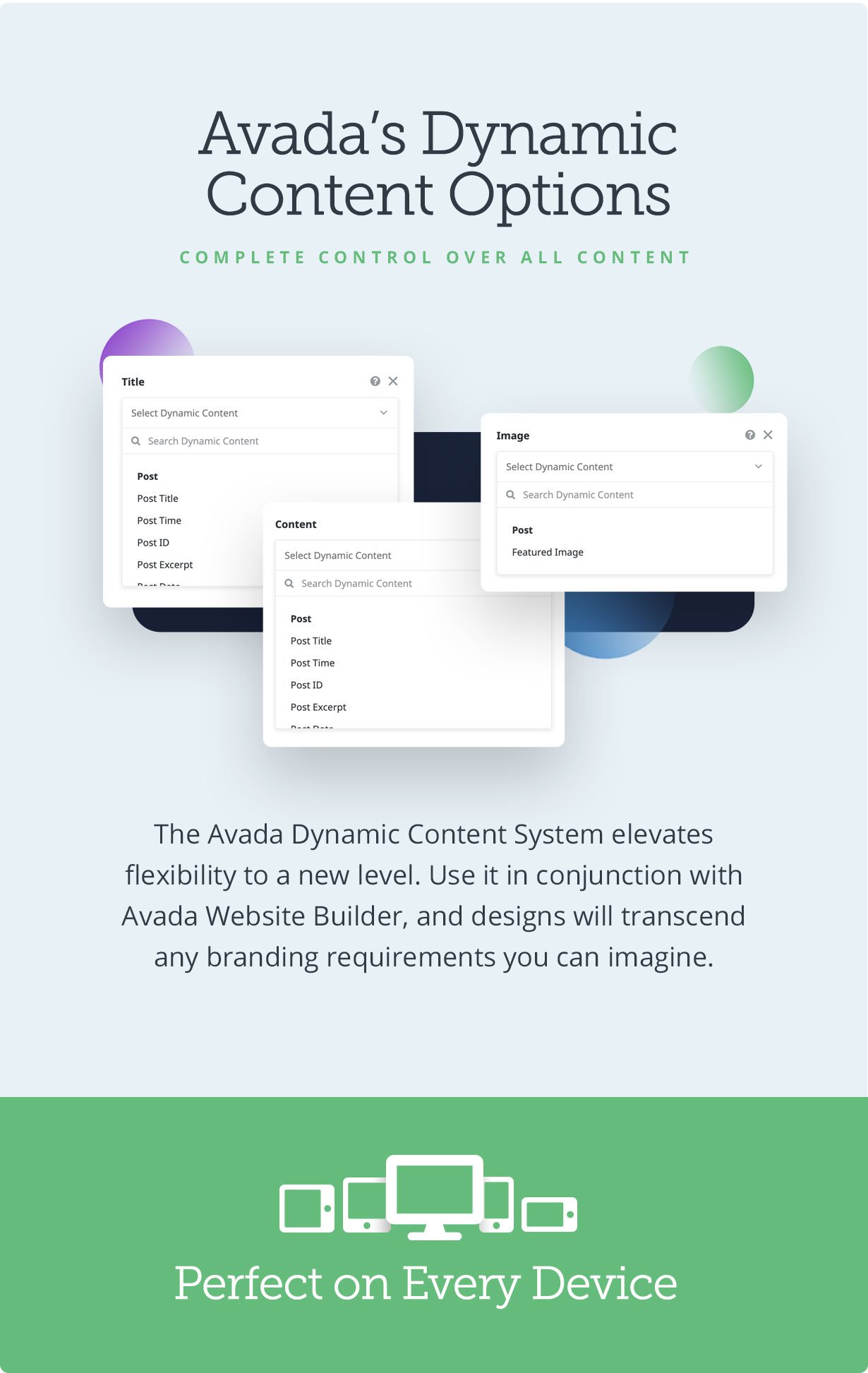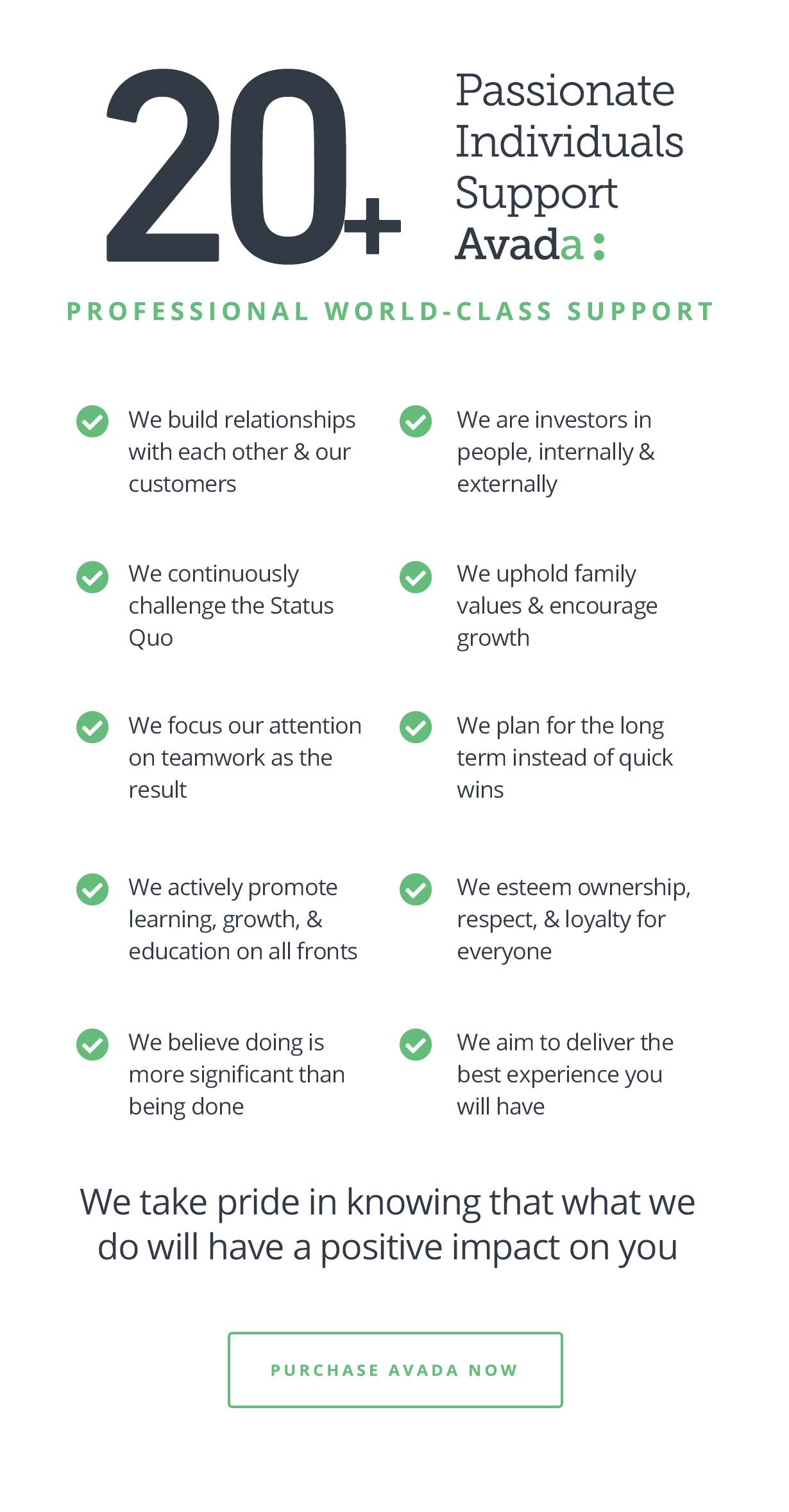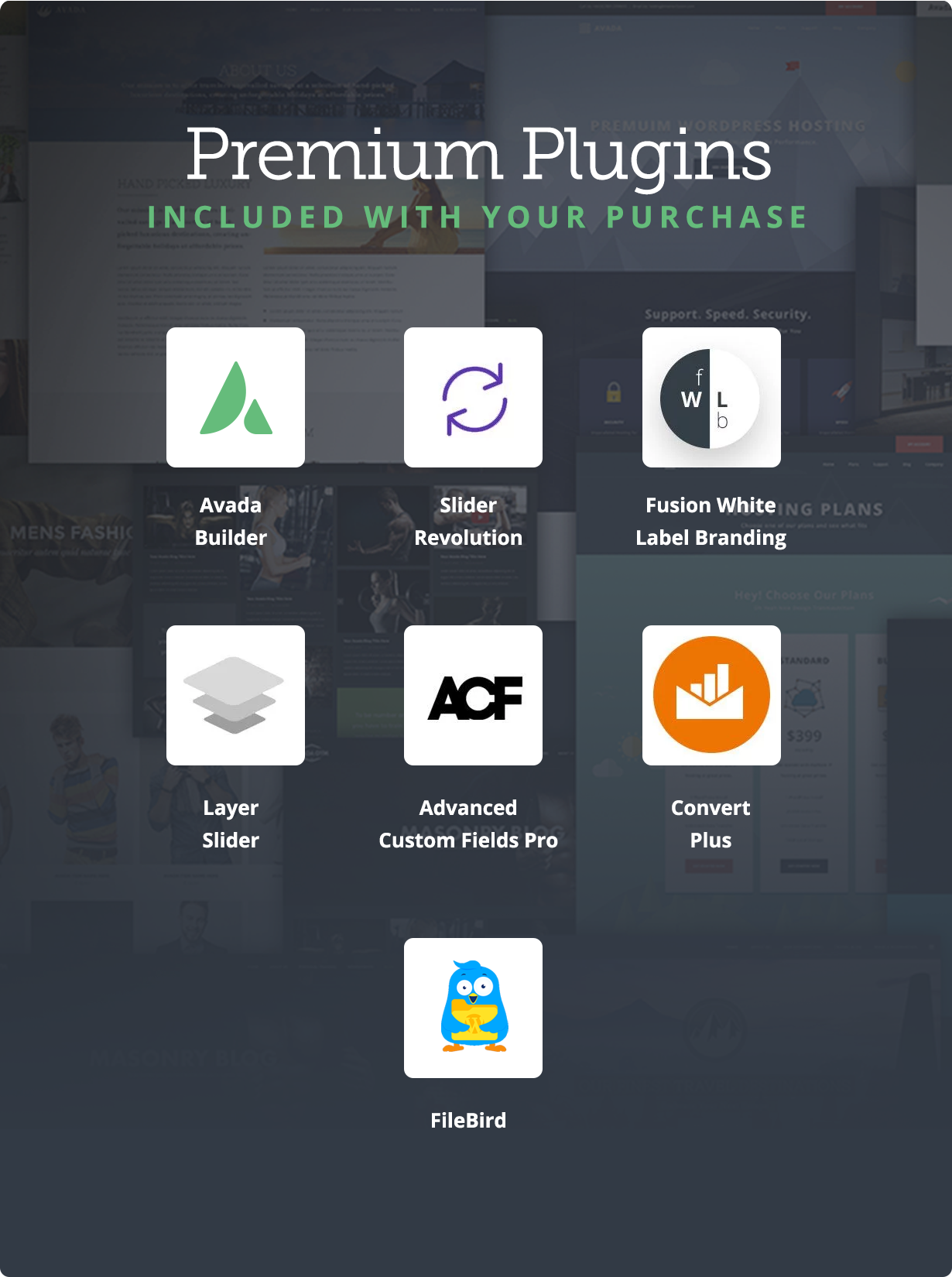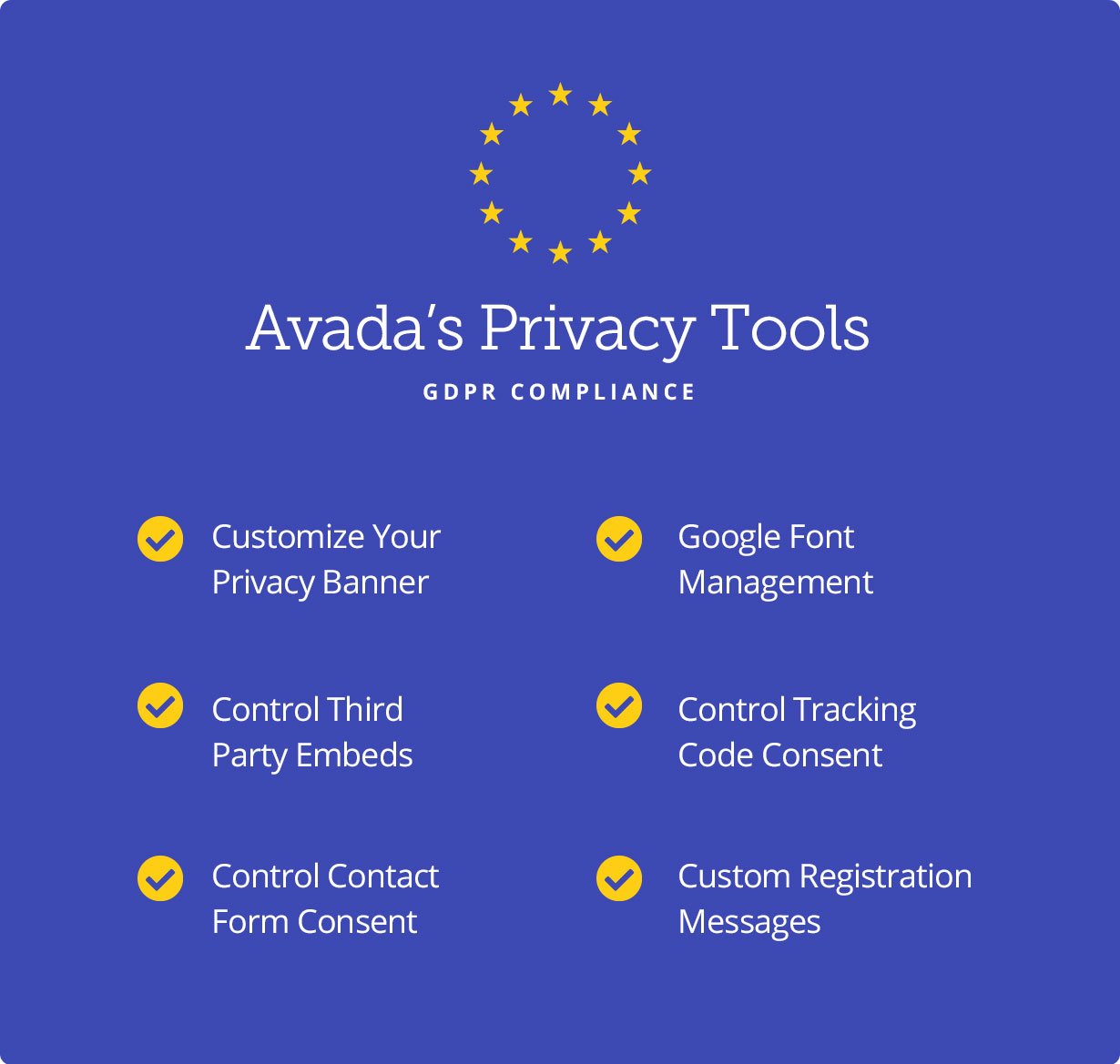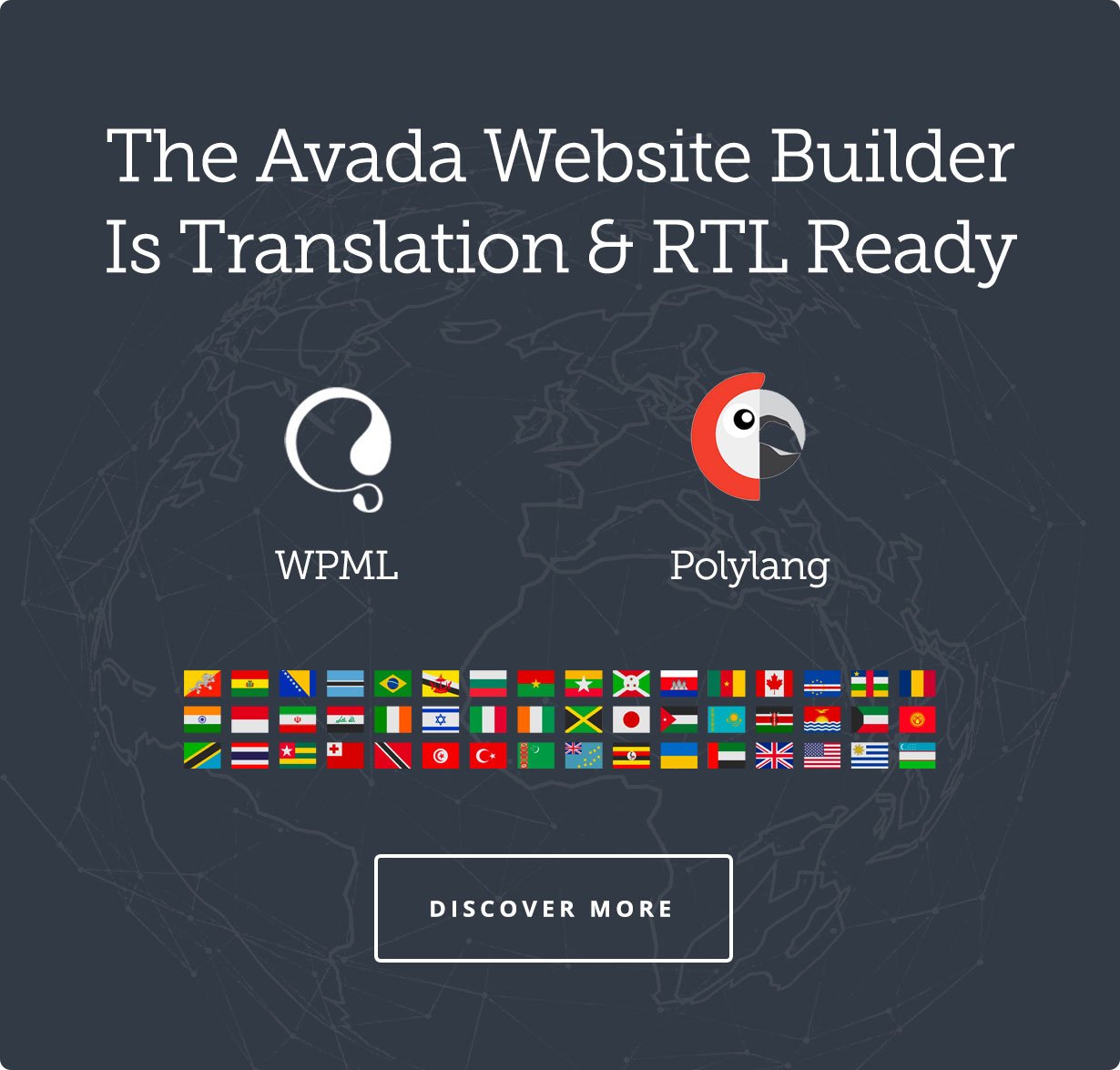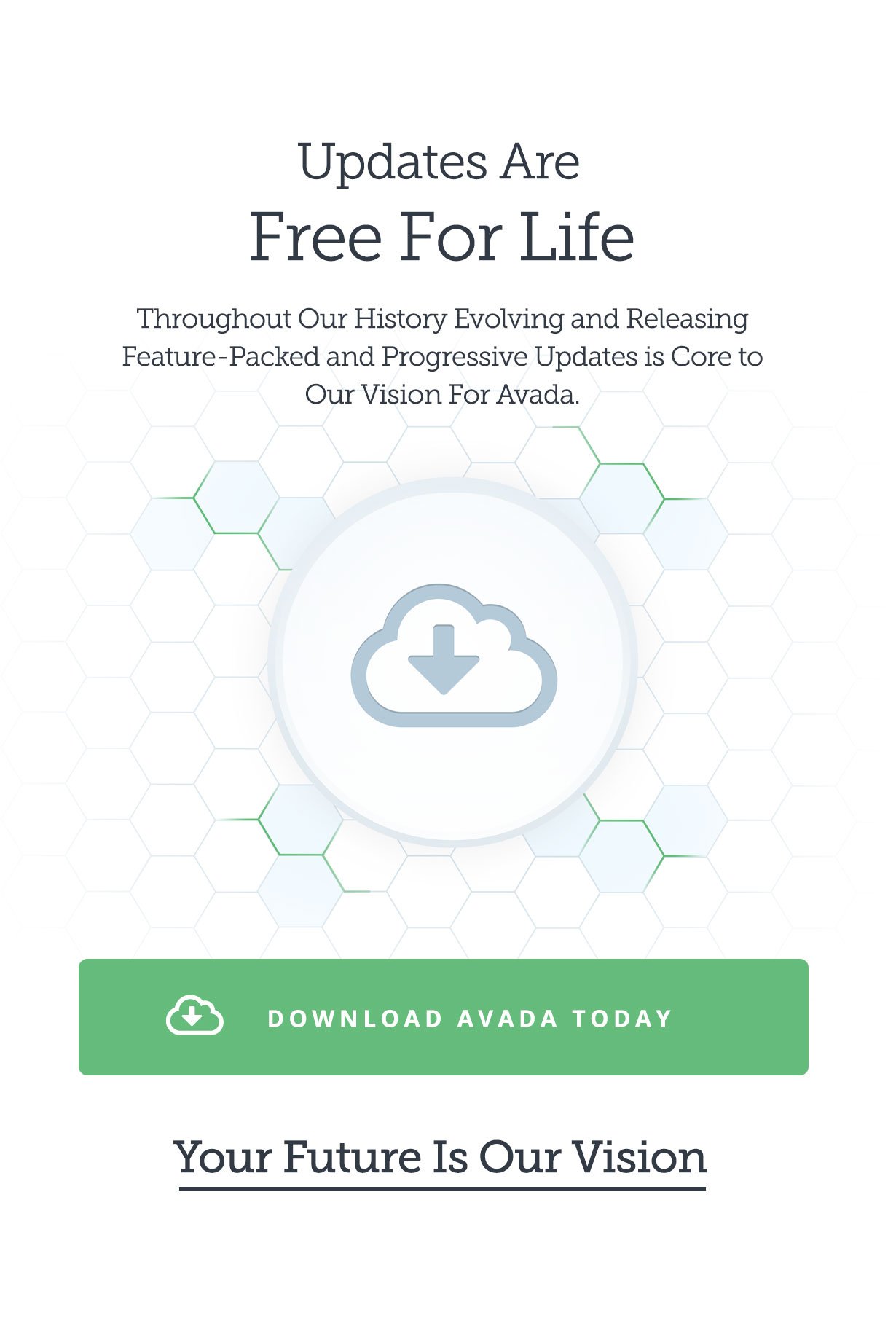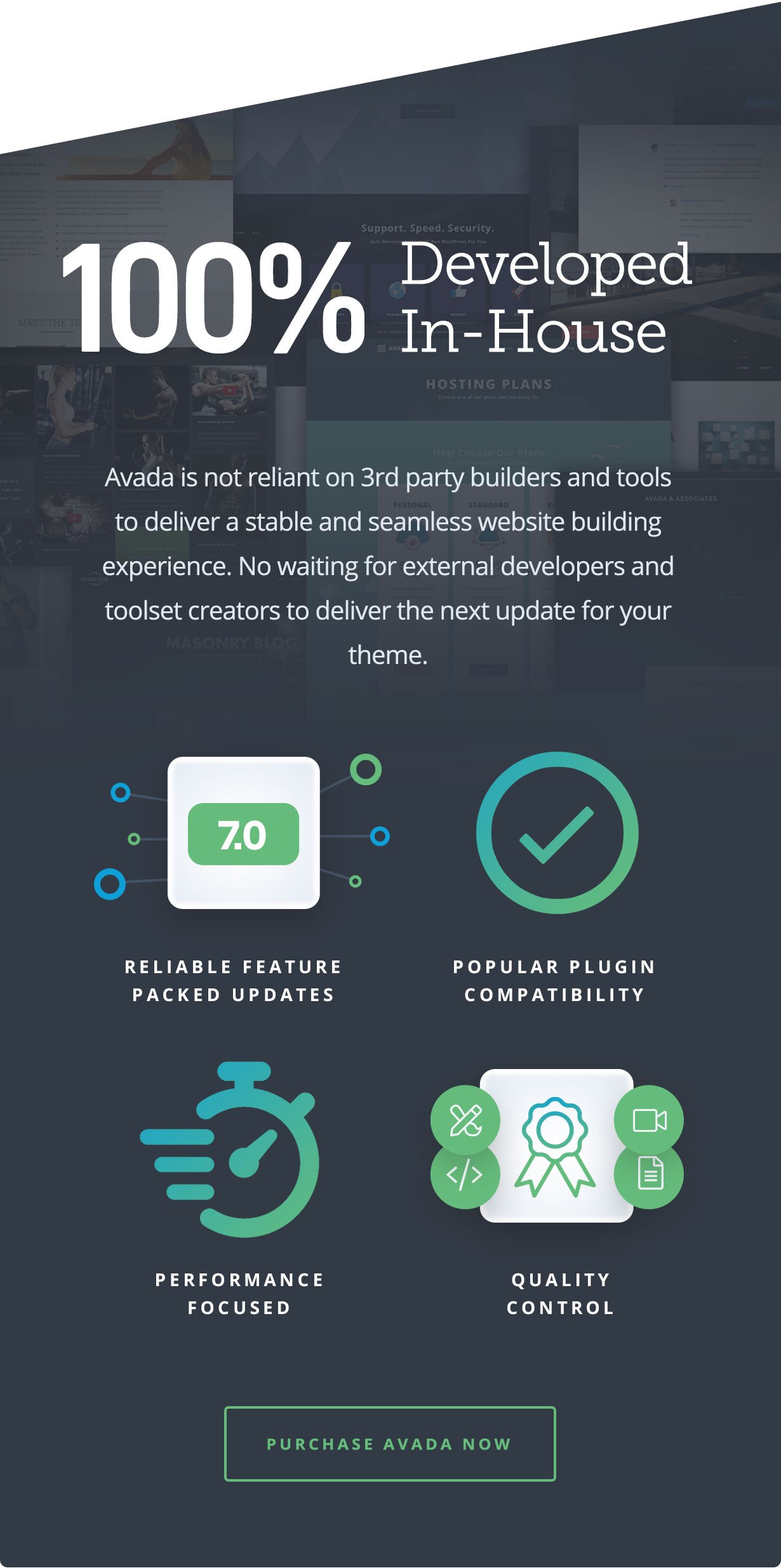 What is Avada?
Avada is one of the most sought-after WordPress themes in the online world. ThemeForest has sold over 659, 649 licenses to date. The theme store sells it for $60 to give unlimited licenses and features to allow customers to use it on a single website. The theme's license comes with 6-months of support, which is given by Theme Fusion, to keep customers in safe hands. However, you can simply access Avada Docs to get answers to different questions related to the theme's features, problems that you may face, and technical specifications.
Avada WordPress Theme is basically a multi-purpose theme to create any sort of website, including an online portfolio site, a gallery site for wedding purposes, e-commerce stores, etc. The theme gives you access to different demo sites and comes with the Fusion page builder to help you building your website effortlessly. It comes packed with stunning features, customization options, prebuilt layouts, and supports 3rd party plugins to make your website super productive and multi-functional.
Either you are an amateur or an advanced developer/designer, the theme comes with in-built multiple configuration options followed by an incredible builder and the Fusion Core to let you design your website via a drag-and-drop feature in the highest professional environment. You can configure, choose, and control various options to build your dream website.
The incredible WordPress theme Avada, a brainchild of two freelancers, Luke Beck and Mohammed Haris, was launched in 2011. Both freelancers took the plunge to design WordPress themes on Themeforest. In 2012, the duo gave birth to their first project, ThemeFusion, which has now become the best-seller and a Power Elite Author by selling over $5 million products on Themeforest.


Enticing Facts About Avada Theme
It is the best-selling theme on Themeforest. It is already been sold over 525,000 times to date.
The theme has given the revenue of $25 million to ThemeFusion, the creator behind the successful theme.
It makes almost 122 sales every day.
It has the highest and consistent rating of 4.77/5 from over 25k users.
It consistently holds the position of #1 on Themeforest on various charts, including week, month, and year.
What is Avada Builder?
Avada builder is an all-in-one builder that lets you design a beautiful website without facing any problems. You can fully take charge of your website and create as per your wish. The builder is designed to help beginners, marketers, professionals, and developers. Be it live visual, header, layout, footer, form, or performance, the theme has an assigned builder for every feature to give you a hassle-free designing experience.
The Avada builder comes with a stunning website design toolkit to help you create incredible designs and a visually compelling website. The Avada builder will help you to:


Create your favorite layout
Avada's Fusion website builder gives you the freedom to create custom layouts for your website. You can easily customize header, footer, portfolio posts, single posts, archives, search results, and many more within a few clicks. The builder has intense design elements to give you numerous options to create a stunning and customized layout.
Create customized page title bars
Now you can transform your website's page title bars into the super informative section. With loads of styling options offered by the builder, you can add an essential style quotient to your website's page title bars. It will help your content to outshine and grab the eyeballs of netizens.
Create customized footer layouts
Don't take footer for granted. Customize and style it with the help of Avada website builder like never before. The Avada builder will help you to design customized website footers to accelerate your marketing and SEO strategies.
Create customized single post layouts
The Avada builder gives you the freedom to create creative and customized single-post layouts with the help of Layout Elements and a rich library of Design Elements. You can either assign a custom layout design to one or all posts to beautify your blog single posts.
Create customized 404 layouts
The Avada builder lets you create customized and flexible 404 error page content and design. With the brand new Avada 6.2 version, you can create custom 404 pages to enhance the appeal and boost your general SEO.
Create customized portfolio layouts
With the help of the new Design Elements library and Layout Elements, you can create customized layouts for portfolio posts.
Create customized search results
You can also style up and enhance the productivity of the Search Results section with the advanced layouts designed for the particular section. You can give information to your audience in an apt manner with the design that you want.
Hence, you can create numerous layouts to design every single page section of your website with the help of the Avada builder.
The Avada Builder gives you access to the dashboard from where you can manage every single feature within a few clicks. You can also decide about the layouts and their placements on the website. In short, Avada website builder gives you complete control over designing and layouts.


What kind of WordPress theme is Avada?
WordPress themes are of two types, single-purpose and multi-purpose. When it comes to Avada, it falls in the multi-purpose category. It is loaded with numerous features to build a multi-purpose website. There are also many options to add 3dd party plugins and customizations. Be it an e-commerce site, corporate website, or blogging site, one can create any site with the help of an Avada theme.
The best part is that one doesn't require any technical knowledge to build a website using the Avada theme. It comes with a website builder to help you create a website with a drag-and-drop tool.


Avada Theme Major Benefits
The theme offers numerous combinations and options to create and customize categories and content types with the help of a simple menu system and an effective Fusion builder. The website builder helps you to create your site via a drag-and-drop tool without needing any technical knowledge.
The theme allows you to create and customize layouts that you have created with the help of the builder. In fact, you can choose from various designs and templates to complete give a customized look to your website.
The theme also allows you to perform advanced sidewide customizations without sparing much time. The Avada theme comes with in-built themes that will help you to do it easily.
In the Avada theme, you will get a chance to perform higher customizations than in any WordPress standard theme. Right from the menu to categories, pages, and layouts, you can customize everything easily.
The theme is highly mobile-responsive. You don't need to use special HTML5 codes. The theme will give you complete control over the mobile responsiveness of your website build on WordPress.
The theme offers multiple premium plugins, including Revolution Slider and ACF Pro.
To protect the data the theme offers an integrated cookie notice feature.
It also comes with an option of deactivation of scripts that are of no use.
The theme also offers you advanced internal search options like no other theme.
Avada Theme Requirements
Avada theme is a multi-purpose theme and has a lot of intense features. Hence, it's very important to have a sturdy hosting atmosphere for your WordPress site for flawless and seamless functioning. A compromised hosting solution will restrict you to use the powerful features of the theme. Hence, you must invest in swift WordPress hosting to run your website smoothly and get the maximum benefits of the Avada theme.
The important theme requirements are:
You must have at least WordPress 4.6.
You must have at least PHP 5.6
You must have at least MySQL 5.6.
PHP limits and configuration required by the theme are:
Memory_limit 128M
Max_execution_time 180
Post_max_size 32M
Upload_max_filesize 32M
Who All Can Use Avada Theme?
Avada theme is a multi-purpose theme with a lot of features to support several types of websites. Precisely, it is meant for:
Beginners – If you are a WordPress beginner who is going to start his/her first blog or website then get your hands on Avada to get the best experience.
Professional – If you are a professional who has worked on WordPress and now planning to come up with its own website with technology-driven features and functions then get your hands on the theme.
For every aspiring entrepreneur – If you want to start your own online business then get your hands on the Avada theme as it is capable enough to create all types of business websites.
What Makes The Theme So Famous & Interesting?
There are many unique features that have collectively made Avada the #1 theme on the ThemeForest store. Let's quickly take a look at the best things that have made Avada the most sought-after and unique theme over the last 5 years.
Numerous layouts and designs
You can find out a versatile range of layouts and designs in the Avada theme. It is the most premium theme that gives you access to equally premium features that you can't find anywhere else. The unlimited layouts and designs make the theme simply unique.
You can get access to professionally designed demos with the help of a one-click demo importer. Every demo is created by a team of professional designers and developers to offer incredible performance, output, usability, and features. You can find over 300 prebuilt web pages to create a stunning website without compromising on any feature.
Incredibly user-friendly website builder- Fusion
In the era of drag-and-drop website builder, Avada brings an incredible Fusion website builder that will help you to edit and create your website in a seamless manner. It is the fastest and most creative website builder to date. The Fusion page builder comes with multiple design features, panels, templates, and a visual editor to create the entire page building process a piece of cake. Moreover, you can also use its Live Editing feature that offers multiple intuitive visual editing tools to make stunning creative layouts. With the help of multiple shortcodes, users can easily add designs and elements of their own choice to make the process easier.
The Advanced theme network options
You can easily create a website without facing any kind of restrictions. The theme offers you full control to build any type of website with the help of an advanced theme options network. You will be getting two theme options in Avada, including Global and Individual. Both options give designers and developers the freedom, flexibility, and control to control their websites.
Seamless 3rd party integration
Avada theme seamlessly integrates 3rd party plugins available on the WordPress market. Be it WooCommerce, The Event Calendar, bbPress, Convert Plus, etc. it supports all top-notch plugins efficiently.
It comes with built-in premium plugins
The theme also offers some of the best and premium plugins, including ACF PRO, White label branding for WordPress, Convert Plus, etc. Buying these premium plugins from outside may burn a hole in your pocket. And Avada offers you free of cost with the license.
Futuristic Web App Integration
To offer a seamless and technology-driven user experience to both mobile and desktop users, the theme offers Progressive Web App integration standard/plugin that you can easily put on/off on your WordPress site.
Avada theme comes with GDPR Privacy Toolkit to make your website in complete compliance with GDPR. It comes with all the indispensable privacy tools, including Google Font Management, 3rd Party Embeds Control, Tracking Code Consent, Contact Form Consent in order to give you complete control on the 3rd party embeds and to enable you to get users to consent effortlessly.
Highly professional and class-apart customer support
Themefusion offers incredible and seamless after-sales support to its customers. It has earned over 22000 ratings with 5 stars on average from the proud customers. There are multiple channels through which you can receive customer support, including Community Forum, Facebook Group, and support tickets. On the successful purchase, you will get 6 months of free support that can be extended to 12 months by paying some amount.


Some Enticing Features of Avada Theme
Avada theme comes with a bag of interesting surprises. The theme has made it to the top position through its incredible features such as:
It's Retina Ready – To give your website a sharp and crisp look on high-resolution Retina-enabled screens, the theme collaborated with WP Retina 2x plugin. It will adjust everything, including graphics, typography settings, icons, etc automatically to make your website look stunning and visually enticing on High-DPI enabled devices.
It's complete RTL and translation ready – In other WordPress themes, you usually download a translation plugin to make your website easily translated into other languages. However, Avada comes with numerous language files that will help you to translate your Website into more than 30 languages. The theme collaborates with multi-lingual plugins such as Polylang and WPML. The best part is that it is also RTL-ready.
Compatible with Gutenberg – Avada is the only theme that supports Gutenberg – a brand new WordPress block editor in a true sense. While creating any post or page, the theme will give you 3 options to choose from, including Fusion builder, Classic editor, and Gutenberg editor.
Numerous styling and color options – To empower you to create a stunning website, the Avada theme offers infinite styling and color options via it's unique Backend Color Picker. You will get an option to pick from 8 pre-defined color skins and to switch between dark and light modes in just a click.
Numerous sidebars – you can also get an option to make different custom sidebars for every page with the help of the Theme Options Panel. You can choose from the single and dual sidebars as per your choice.
Customized widgets – Avada theme already comes with 10 ready-to-use widgets. However, it gives you an option to create as many widgets as you want and put them anywhere.
Pre-loaded contact form – The theme also comes with Contact Form 7 and Gravity Forms integration that will empower you to put customized and flexible contact forms on your website.
Flexible columns and containers – Avada's Fusion builder comes with the powerful feature called Container that will ensure that all your designs stay intact and organized. Also, the Column element given in the theme will give you a versatile range of options to organize and structure the pages and posts layouts.
Lifetime updates automatically – Avada theme promises to deliver free lifetime updates to all its users. Every user will get timely updates and improvements that will further enhance the performance of their website. In fact, the theme also offers an amazing tool, Fusion Patcher that will help you to fix issues through special codes without updating the complete theme.
What Makes It The Best SEO-Optimized Theme?
It is the best WordPress theme that's fully SEO optimized. It will automatically rank your website at the top position on various search engines. With tidy codes based on HTML/CSS standards, search engines can easily crawl, comprehend, and index your website's content.
Also, the theme is compatible with most of the famous WordPress SEO plugins and is completely responsive on all devices. The theme carefully follows Google's recommended design pattern for all devices, including mobile phones, tablets, and laptops. Thus, it will help your website to gain higher rankings effortlessly.
Moreover, the theme is completely optimized for performance and speed. You can also find some extra SEO options such as open graph meta tags, page title bar options, rich snippets, customized title control, and placement, author info, title, etc. to empower you to manage your content for search engines.


What are the best alternatives to Avada? Divi or X Theme?
No doubt, Avada is the best theme. However, if we have to look for the closest alternatives that can match the performance of Avada then they would be Divi and X Theme. Both are multi-purpose themes and have a set of powerful features that can stand in front of Avada in some features. But, both themes can't beat Avada when it comes to features, demos, and SEO optimization.


Avada's Live-Action Results
Avada has set the benchmark so high that it's really hard for any other theme to compete in anyways. Let's quickly take a look at it's users, including reputed companies and celebs.
Russell Brand, a popular British comedian, is a proud user of Avada for it's the official website.
Microsoft Visual Studio, the largest and popular brand, also uses the theme to control its Visual Studio subdomain.
The Maui branch of the University of Hawaii also uses Avada to empower the look of it's website.
Theme's Pros & Cons
PROS
Infinite design options to create website layouts
An incredible website builder, Fusion.
In-built premium plugins.
Options for performance optimization
Advanced options for internal search
Lifetime free updates and Fusion Patcher
CONS
Its running requirements are pretty high.
Token key makes the licensing a bit inconvenient.
Endnote
Avada is a feature-loaded and intense WordPress theme that requires a lot of time to understand. It has so many features that one really needs to spare time to get to know all of them. The multi-purpose and power-packed theme is the best suited for multi-national companies, organizations, universities, e-commerce websites, and creative agencies. Independent bloggers and small website owners can also use this theme but they may not explore its in-depth features that are simply incredible.